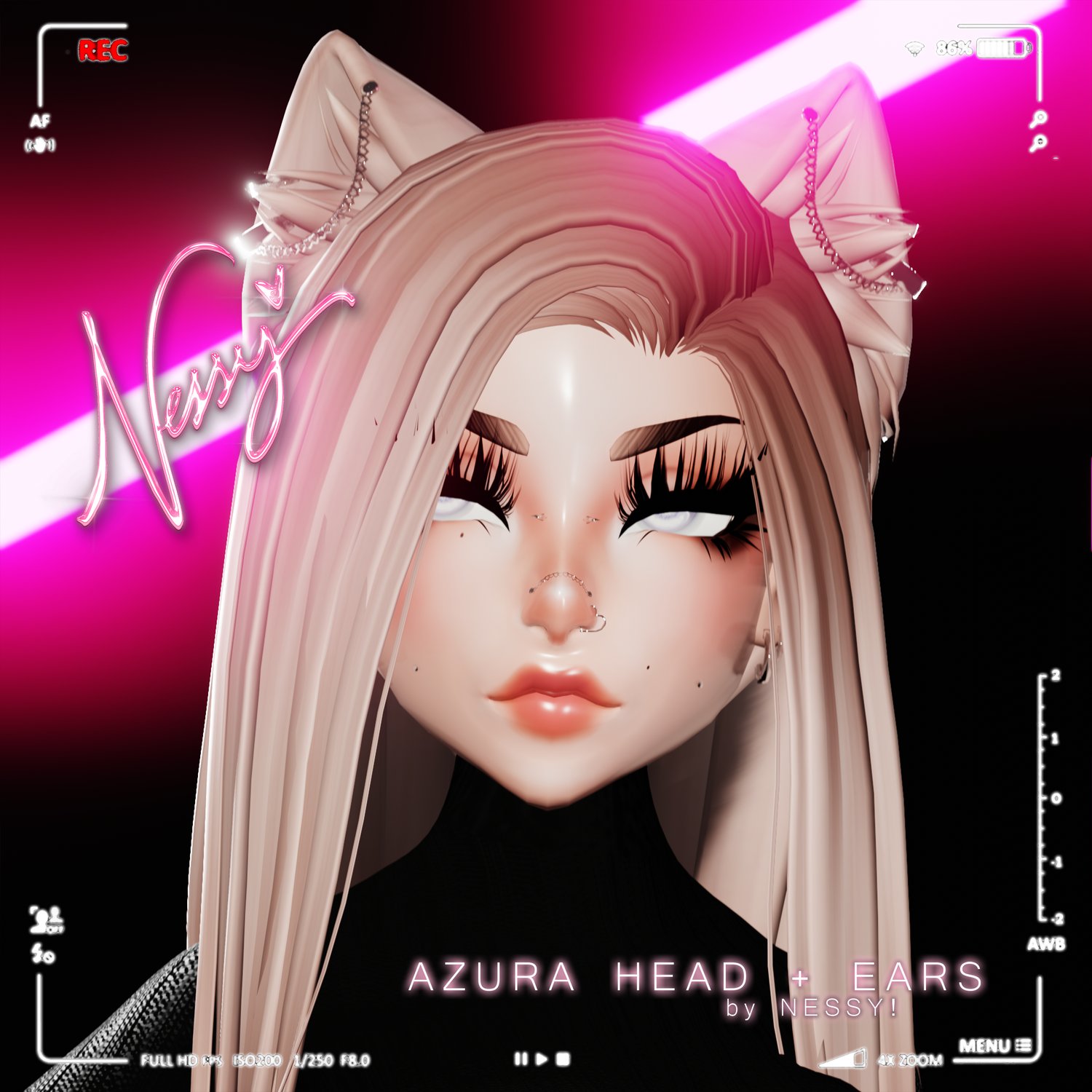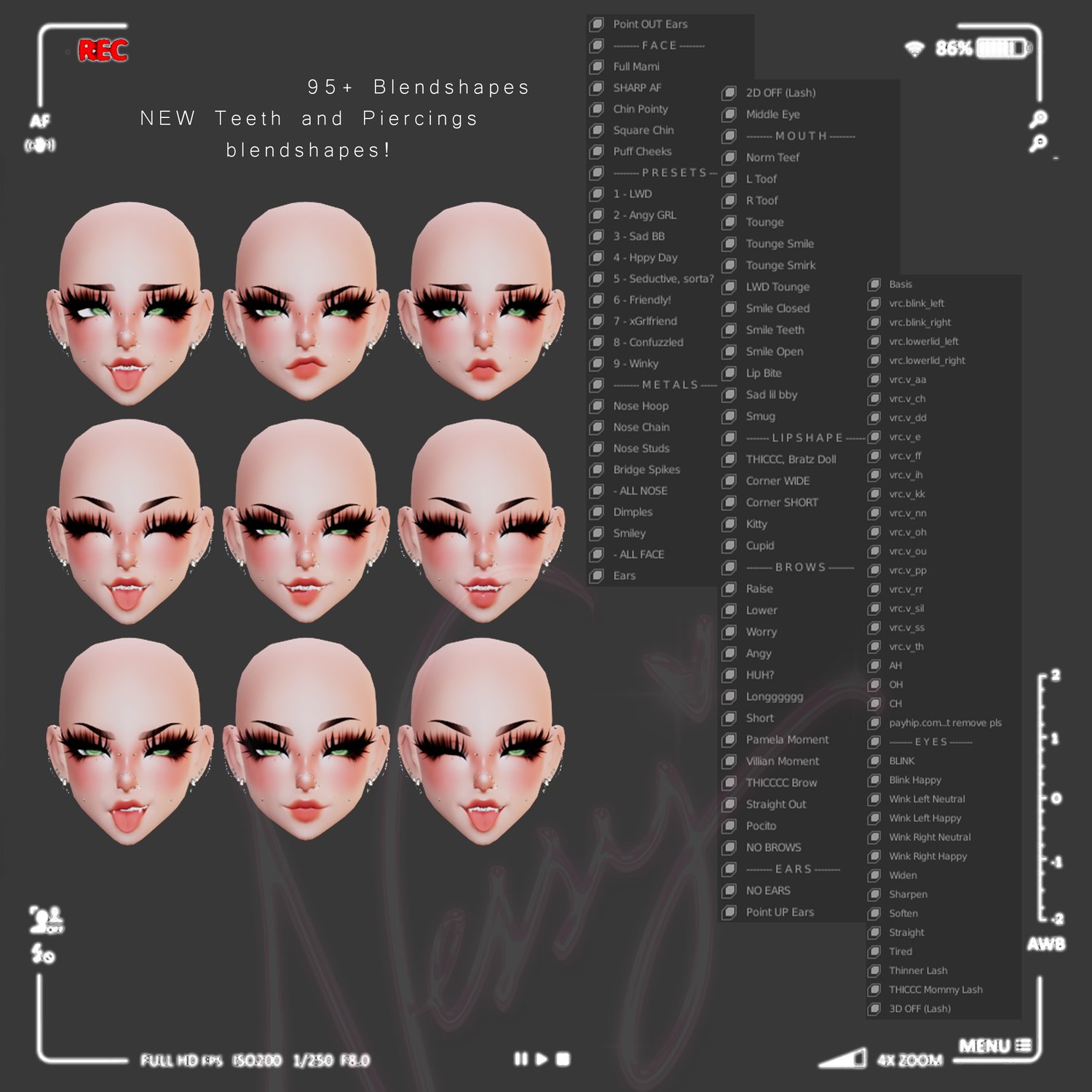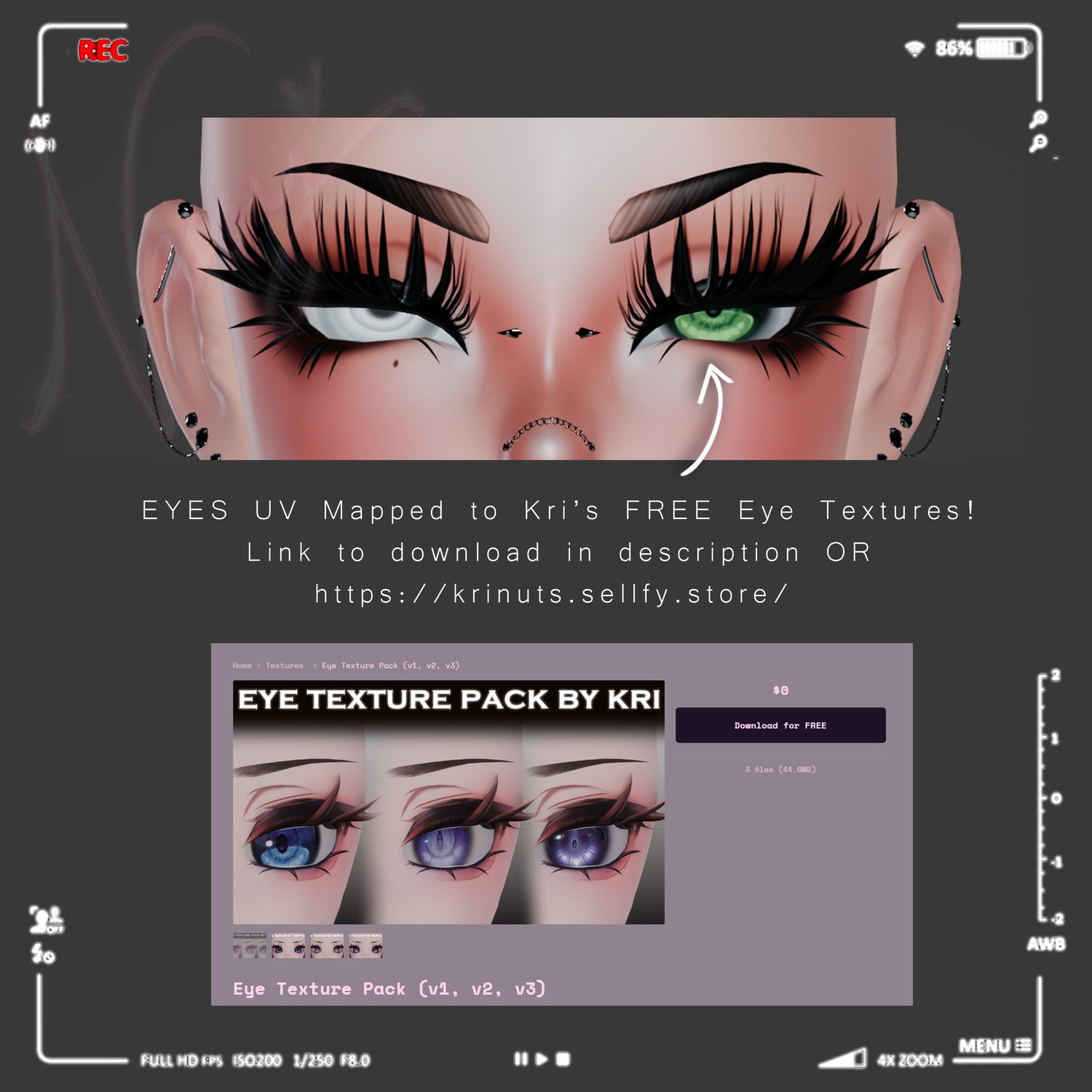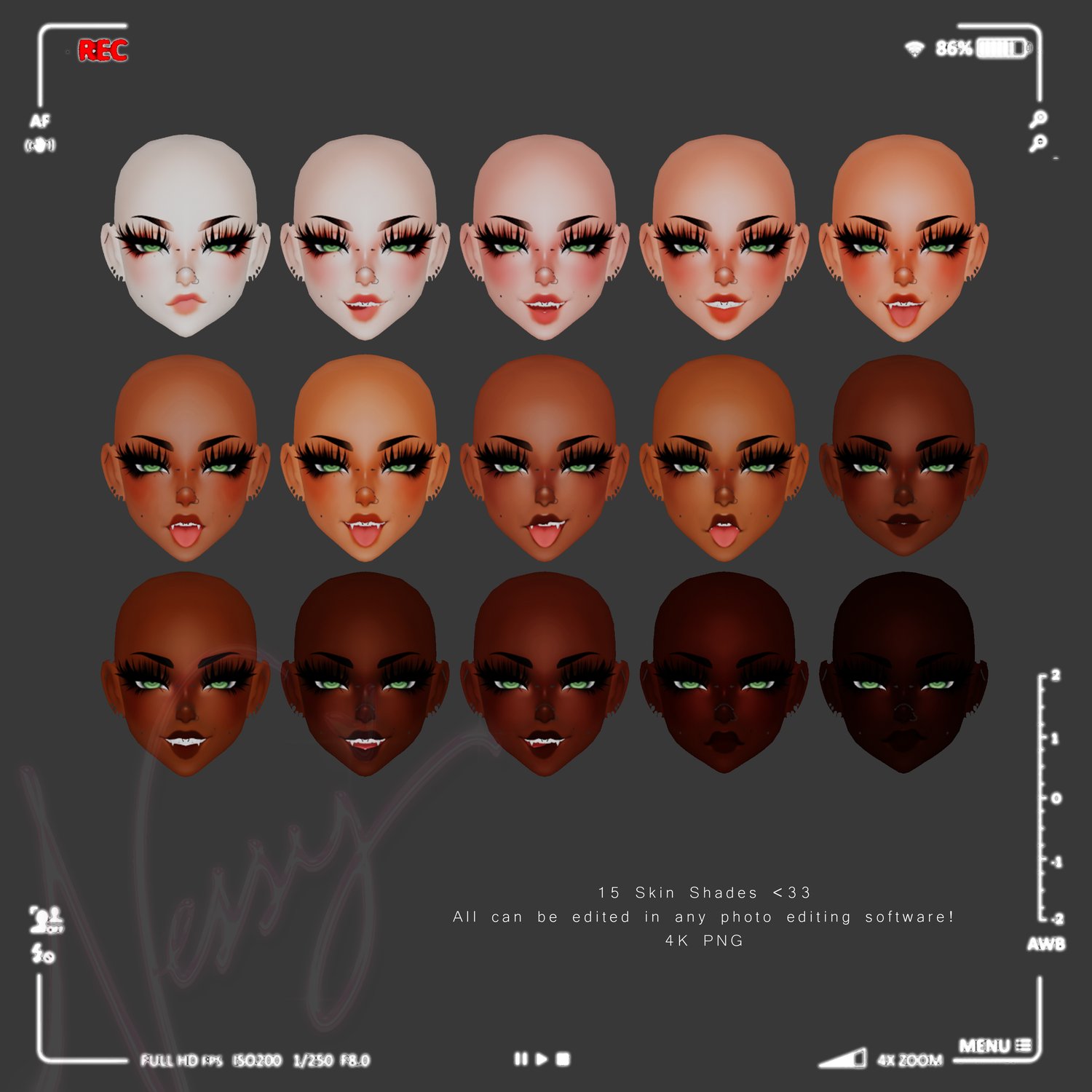 Azura Head by NESSY!
On Sale
From scratch, by Nessy! 
---
Info
11,000 Polys (17K with Metals), / 2-3 Materials
95+ Customizable Blendshapes, 9 Preset Facial Expressions
Fully 3D mesh + 2D Lashes (comes with 11 transparent Lash Textures)
Hand drawn customizable base texture that includes 15 skin tones!
+ BONUS Kitsune Textures, Freckle Textures!
Includes 8 premade masks (yes glitter mask is there <33)
- Ears (14K Polys, 3 materials) UV Mapped to:
1x1 Textures by WetCat#6969 / Hair Texture Pack Free by Cicieaaa#7777
---
- Eyes Info - UV MAPPED TO KRI EYE TEXTURES 100000X recommend using their beautiful and FREE. i suck at eye textures pls i beg use them their AMAZIGNRNWGRQHB#NJK
---
RULES
COMPLETED Commercial, Personal, Free, Nitro and public models use is totally fine :3
Dnt give this mesh out by itself/resell by itself & dnt claim my work pls haha
Credit me properly please! "Head by Nessy!#7402 payhip.com/nessyvr" hyperlinks are appreciated <33333
NessyVR TOS applies to this product.