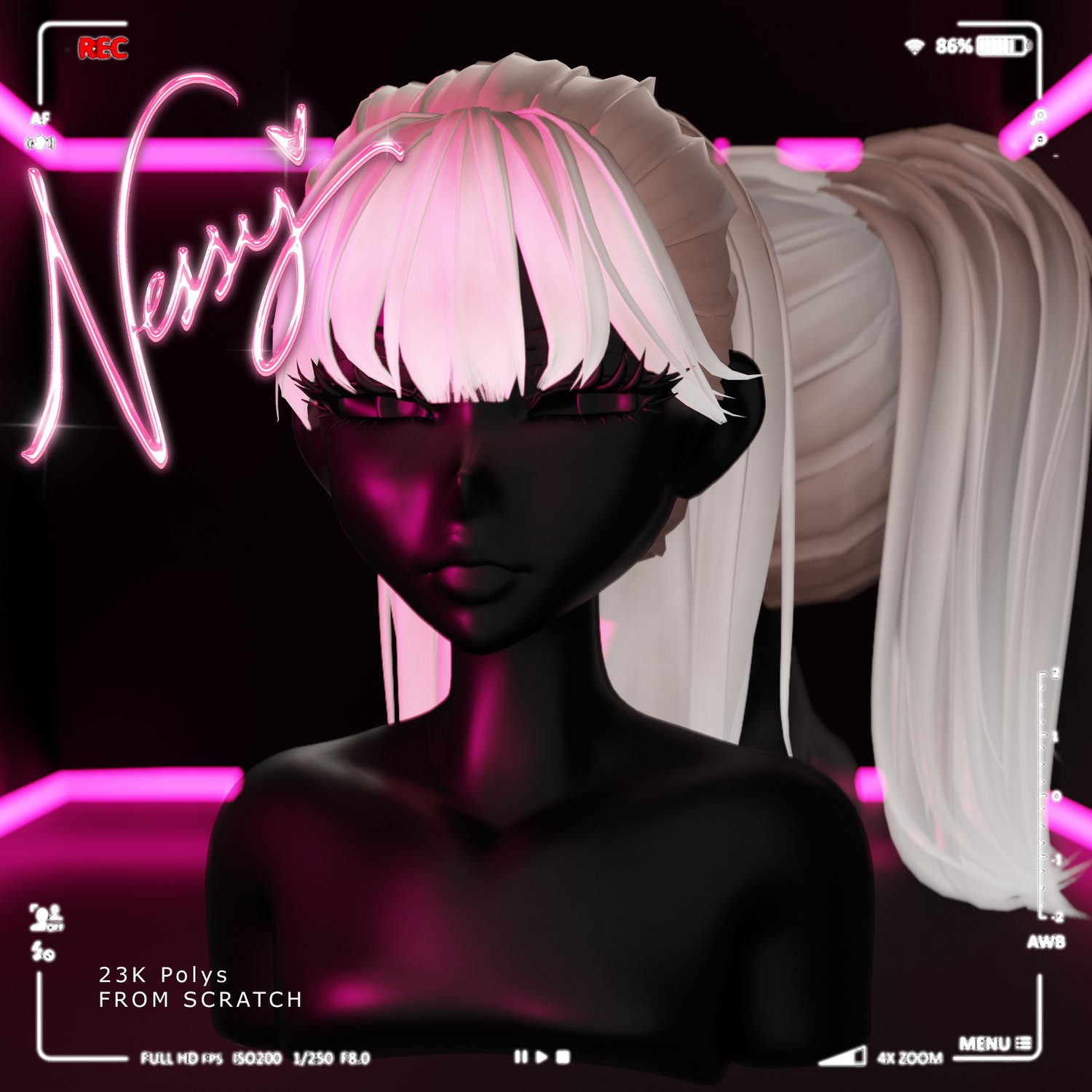 Alyssa's Hair by Nessy!
On Sale
Pay what you want:
(minimum $5.00)
AS SEEN ON FREE MODEL ALYSSA BY NESSY
You can now use with CiCi's Alpha Cards
HAIR FROM SCRATCH
 by Nessy!
---
T O S :
Use on Commercial/Public/Personal models are allowed,
Not allowed to use on FREE OR NITRO MODELS
, do not give my mesh out by itself period haha ty!
---
𝘈𝘝𝘈𝘛𝘈𝘙 𝘐𝘕 𝘗𝘐𝘊𝘛𝘜𝘙𝘌𝘚 𝘕𝘖𝘛 𝘐𝘕𝘊𝘓𝘜𝘋𝘌𝘋
Bun
- 15K Polys, 2 Materials
(bun also avalible as a free download if you have previously purchased BedHead, check your recipt to claim!)
Pony
- 23K Polys, 2 Materials  
1x1 Textures by WetCat#6969
/ 
Hair Texture Pack Free by Cicieaaa#7777