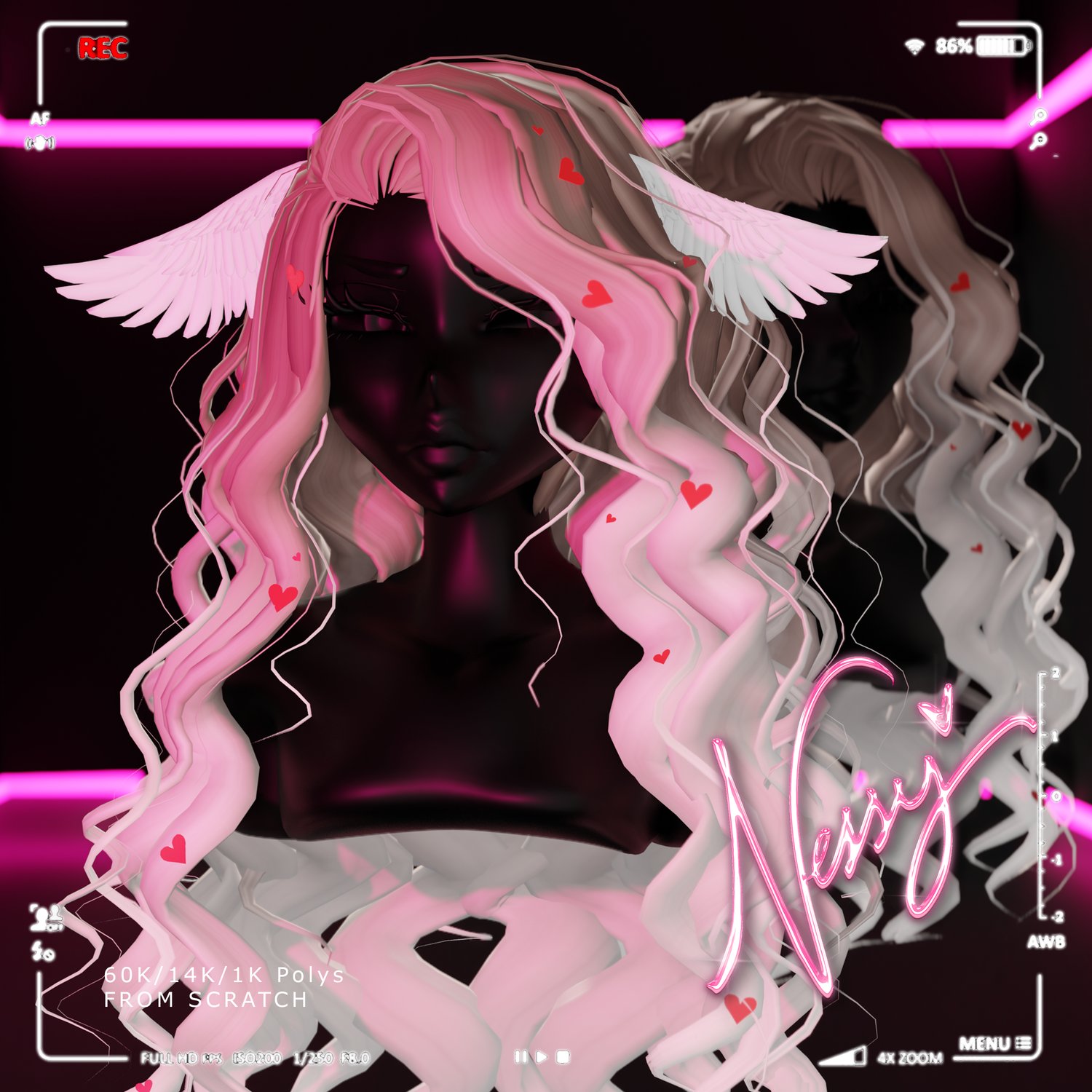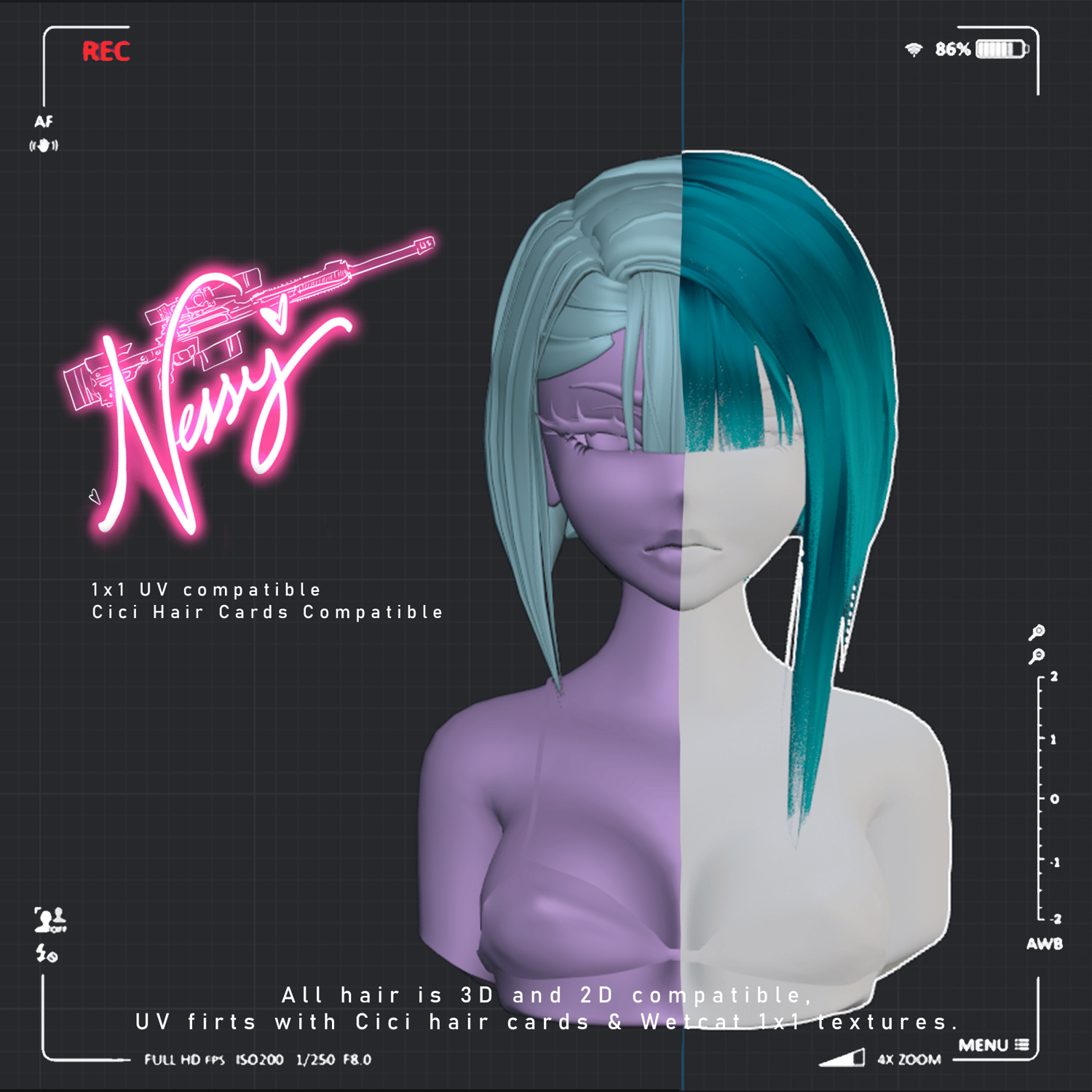 Cupid Pack by Nessy!!
On Sale
Pay what you want:
(minimum $7.00)
You can now use with CiCi's Alpha Cards
HAIR FROM SCRATCH by Nessy!

**
previously purchased curls by nessy? open a support ticket in
Nescord
with your recipt for a 75% off coupon!
**
---
T O S :
Use on Commercial/Public/Personal models are allowed,
Not allowed to use on FREE OR NITRO MODELS
, do not give my mesh out by itself period haha ty!
---
𝘈𝘝𝘈𝘛𝘈𝘙 𝘐𝘕 𝘗𝘐𝘊𝘛𝘜𝘙𝘌𝘚 𝘕𝘖𝘛 𝘐𝘕𝘊𝘓𝘜𝘋𝘌𝘋
- 60 & 30K Polys, 3 Materials
(this is higher poly srry, dont like it? use the decimated lower poly version 4hed)

WINGS ATTACHMENT INCLUDED
, looks best with solid materials w/ matcaps. (first time making wings srry they lil crazy haha) 
1x1 Textures by WetCat#6969
 / 
Hair Texture Pack Free by Cicieaaa#7777